Purchasing a townhouse in Manhattan is an amazing option in the Residential real estate market. Our brokers are experts in securing the perfect home with amazing privacy in New York City. They will guide you through the search with attention to the size of the townhouse, the original details, and the neighborhood. The location of the townhouse is important and will put you front row to the major attractions, restaurants, museums, and boutique shopping. We will work to ensure your comfort and confidence in your townhouse purchase.
---
---
Townhouse For Sale
25 Barrow Street, New York, NY 10014
Dramatic PRICE DROP! Bring reasonable offers. Built in 1826, this beautiful four-story 22' wide Federal brick townhouse is on a 25' wide lot and is part of the Greenwich Village Historic District. The house offers a myriad of options to discerning buyers: it may be occupied as in its current layout as an income-producing 2-unit rental building plus commercial/professional office on part of the ground level (live in one or ...
---
Townhouse For Sale
250 West 10th Street, New York, NY 10014
250 West 10th street is a beautifully renovated single-family town home in the heart of the West Village. The home was built in 1826 in a Merchant Bond style. It is approximately 3,000 square feet. The home was previously owned by S.R. Gambrel and reimagined by Environmental Design Group of Chicago. It consists of 3 bedrooms, 3 bathrooms and 2 powder rooms. Although this home is rich in history, it has all the modern The 9 to ...
---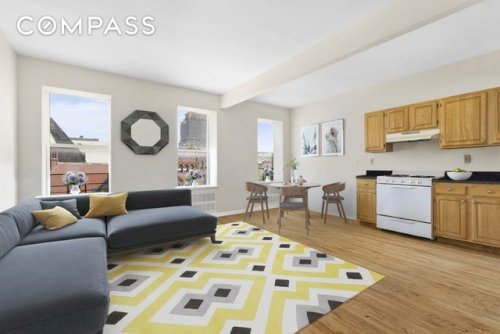 Townhouse For Sale
233 Lenox Avenue, New York, NY 10027
Welcome to the Brownstone at 233 Lenox Avenue. Located at the epicenter of the Mt. Morris Park Historic District. A meticulously renovated beauty that marries a fresh modern aesthetic with the timeless architectural detail of Harlem circa 1910. Enter the duplex which occupies the parlor and 3rd floors and you'll be greeted by a sprawling living area with soaring ceilings, distinctive wood-burning fireplace and grand dining of ...
---
Townhouse For Sale
3 East 94th Street, New York, NY 10128
Exquisite 25' Wide Townhouse in Carnegie Hill Located off Fifth Avenue in Carnegie Hill, this historically significant house built in 1901 has been brought into the 21st century with a meticulous renovation completed in 2012. The house consists of 6 floors plus a finished basement. It is serviced by a Savant Control System with zones in each room. The floors throughout are French baked oak parquet panels. A four passenger the ...
---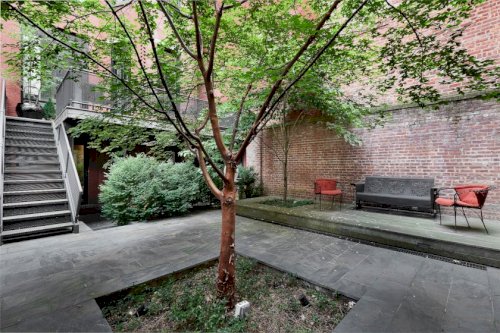 Townhouse For Sale
33 Mount Morris Park West, New York, NY 10027
There are few things in life as exciting and rewarding as customizing your very own dream home, and in New York such an opportunity is particularly rare unless you know where to look: presenting 33 Mount Morris Park West located in New Yorks trendy and iconic West Harlem. The perfect blank canvas for your wildest and most sumptuous design dreams, 33 Mount Morris Park has all the makings of a quintessentially deluxe Manhattan ...
---
Townhouse For Sale
356 West 23rd Street, New York, NY 10011
Two bedrooms for under $800,000! Chelsea charm abounds in this top floor home, with exposed brick, hardwood floors, soaring ceilings and dramatic skylights in the living room and master bedroom. Well worth the walk up, apartment 4A faces north across the double wide street with gorgeous, open city and park views. The updated, open kitchen is perfectly situated for entertaining and boasts great custom shelving and storage, as ...
---
Townhouse For Sale
126 East 30th Street, New York, NY 10016
Are you looking for a cozy, elegant home close to all that is held dear to a New Yorker? This lovely studio in a beautiful small townhouse Co-Op is just a few blocks away from Madison Park, the uber hip Flatiron area, Grand Central, restaurants and services. It offers a lovely large bathroom, plenty of closets, hardwood floors and a North facing large window. At this price, you can have plenty of money left over to enjoy all ...
---
Townhouse For Sale
42 West 70th Street, New York, NY 10023
Welcome to one of the Upper West Side's finest properties. This grand home satisfies all the needs of a discerning townhouse buyer: premium width of 23', handsome brick and brownstone facade, south-facing garden, soaring ceilings, surrounded on all sides by other landmarked townhouses, and located on the Upper West Side's most desirable townhouse block. 42 West 70th Street is a classic and well-maintained 6-unit brownstone in ...
---
Townhouse For Sale
135 East 15th Street, New York, NY 10003
This stunning, 25-foot elevator home has recently been renovated to perfection. The house's entertaining spaces are grand and gracious featuring an exquisite living room with a fireplace and patio leading to the private garden, a dining room with space to host the grandest of dinners, a library, a chef's kitchen with a breakfast area, a family room with direct access to the garden, a playroom, reading alcove and media room. a ...
---
Townhouse For Sale
121 Waverly Place, New York, NY 10011
This 3000 sq ft Duplex spans the 2nd and 3rd floors of an 1842 Greek Revival townhouse. Featuring 4 bedrooms and 3 bathrooms, This brand new renovation features 13' ceilings, floor to ceiling south facing windows, Beamed ceilings, hardwood floors, a custom steel-framed floating staircase, wide-open living spaces that include a 48' great room, windowed kitchen and a glorious 470 sq ft private deck,nestled in the treetops to As ...
---
Filter Listings
---
Featured Listings
Fully renovated 25 Foot Wide Greenwich Village Townhouse off Washington Square Park with a Pool. This imposing, light, Greek Revival townhouse – featured on the cover of Interior Design – was fully gutted and renovated, designed by acclaimed in ...

View More Info
---